Over a year ago, Canadians Shelley and Jerry sent me some photos of their sheet ply build – and a great looking marine grade aluminium rudder. I am looking forward to hear how it works. Jerry has built over 40 boats and this build shows his skills.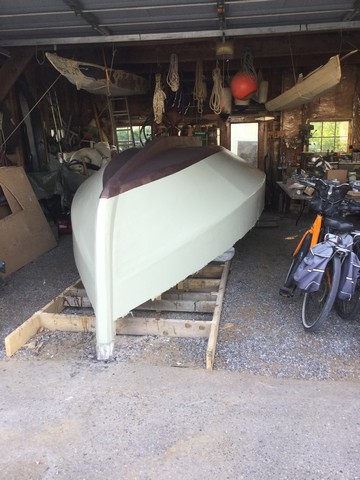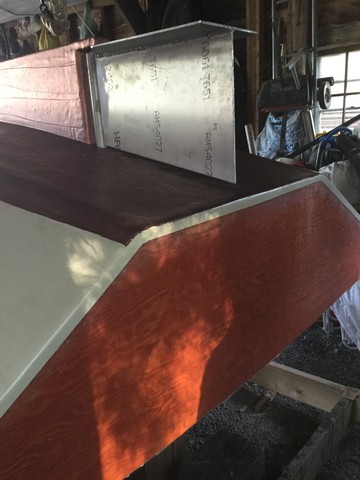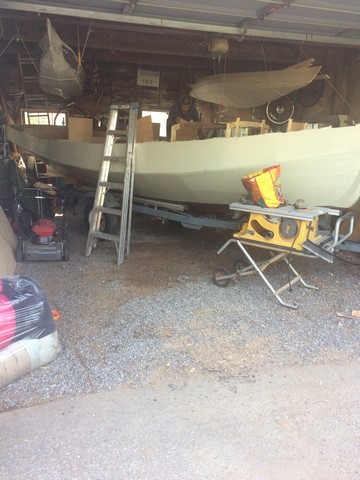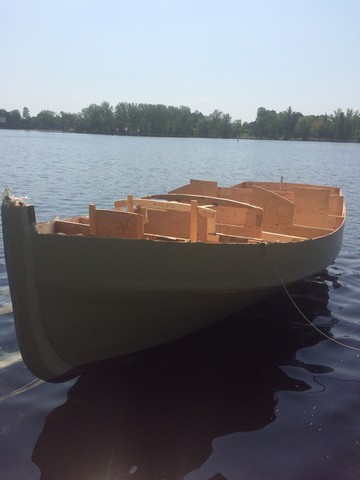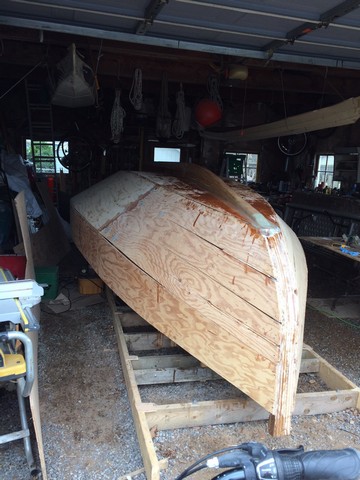 Great news just today:
Hi Andrew. We just put her in the water. We are in midst of setting the sails properly and adding fittings etc. We are hoping to go sailing this weekend. Thank you for your interest. I'll send a picture. Take care. Shelley.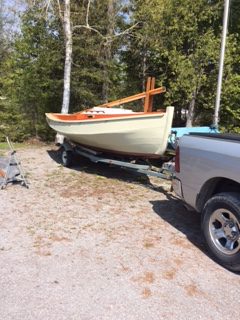 UPDATE July 2019: She is for sale, the for sale pages.