When I built the birdsmouth mast for Khaos, my Chebacco 25, I liked the look of the eight sided stick. So I rounded the corners and varnished the beautiful octagonal showpiece.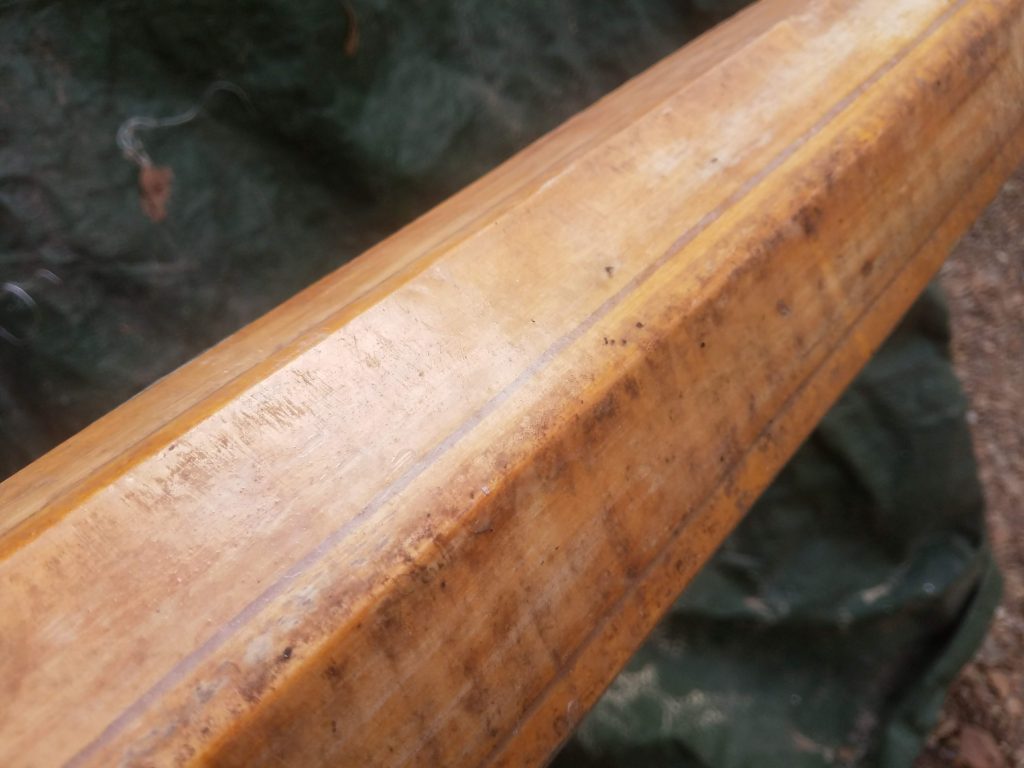 But that turned out to be the wrong thing to do, The varnish didn't like protecting the corners and after a time cracked and let in water. After some more time the water got into the timber (Queensland hoop pine) and the swelling caused cracks to form.
So, over the last few weeks I have removed the mast from the tabernacle and put it on saw horses outside my shed. Epoxy filled the cracks. Planing took 8 sided to 16 sided. More planing took 16 sided to 32 sided. At this point I made up a sanding contraption with an old drill, threaded rod and two plastic wheels.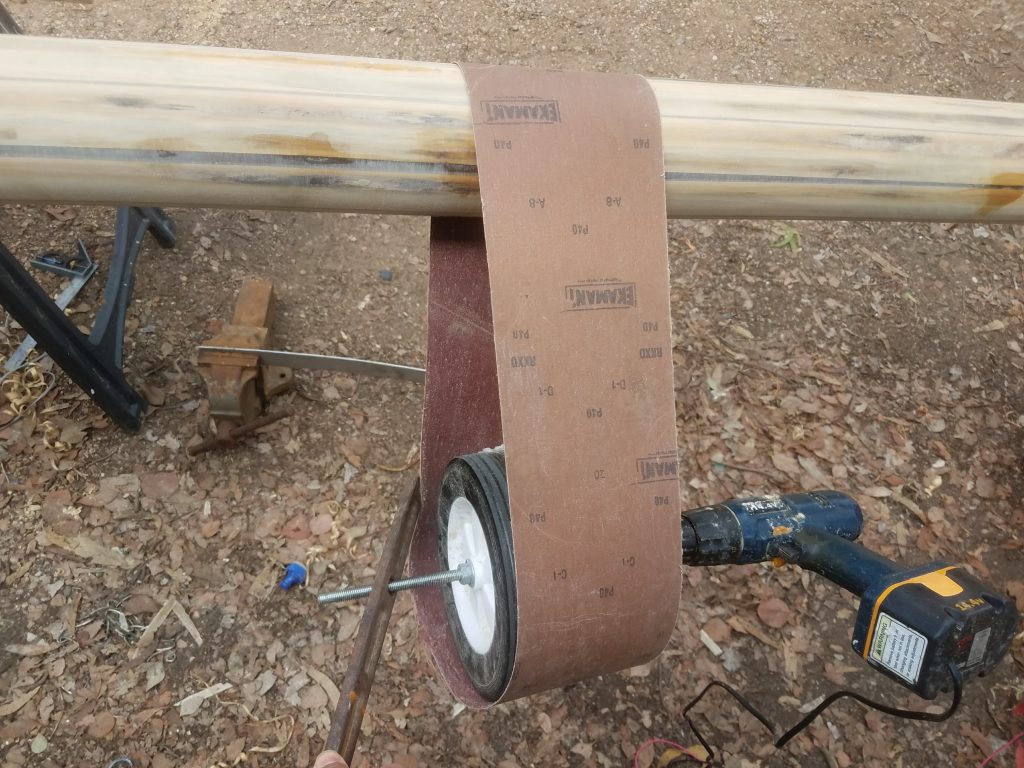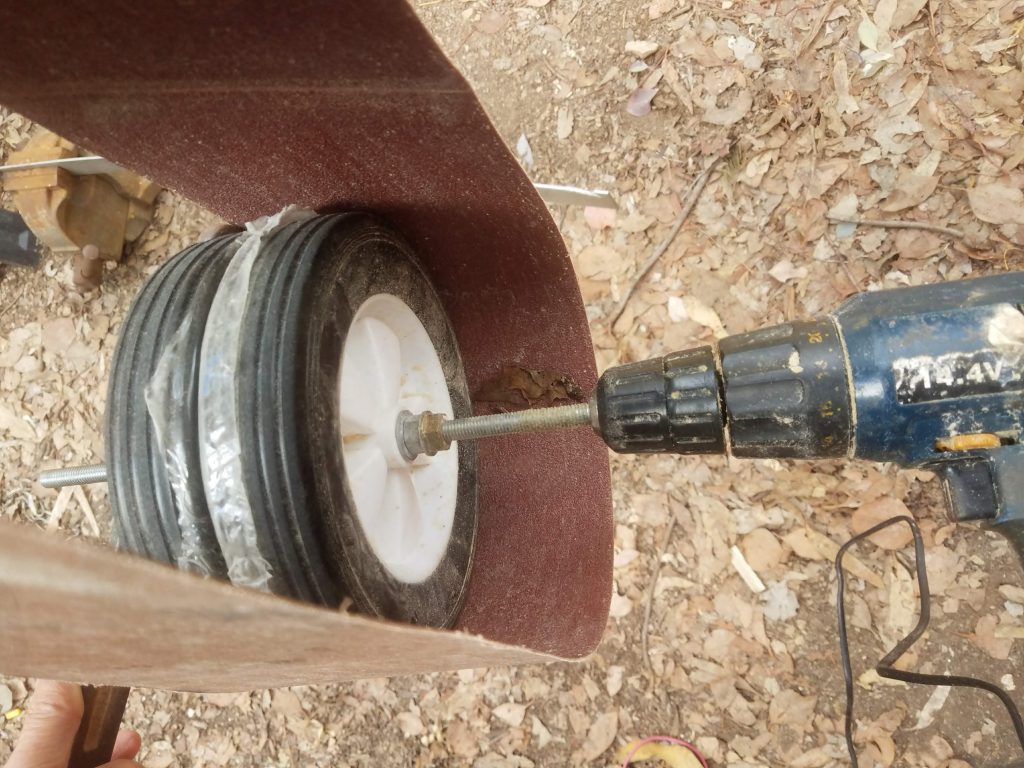 This contraption is the third version I made, I discovered that the rubber tyre was important for grip and that the tyre must be a larger diameter than the mast. None of the websites I visited mentioned this fact, but it is critical, the friction on the driving tyres must be more than the friction on the mast itself, otherwise you end up sanding the driving tyres not the mast. For geometry reasons the larger diameter tyre has more contact area than the smaller diameter mast and this results in more friction between the tyre and the inside of the (inside out) sanding belt.
I started with 80 grit and ended with 220 grit.
I held the other end of the rod with a bit of steel with a hole in it. Simple.
This turned out to be the only way to practically sand this mast. 5″ x 20′ turns out to be a lot of sanding and completely impractical for hand sanding. Even then it took me two weeks of sanding sessions (limited by my stamina)
The round mast looks good too.
Andrew